MOTION 3D SIDEKICK BONDABLE HOOK (10)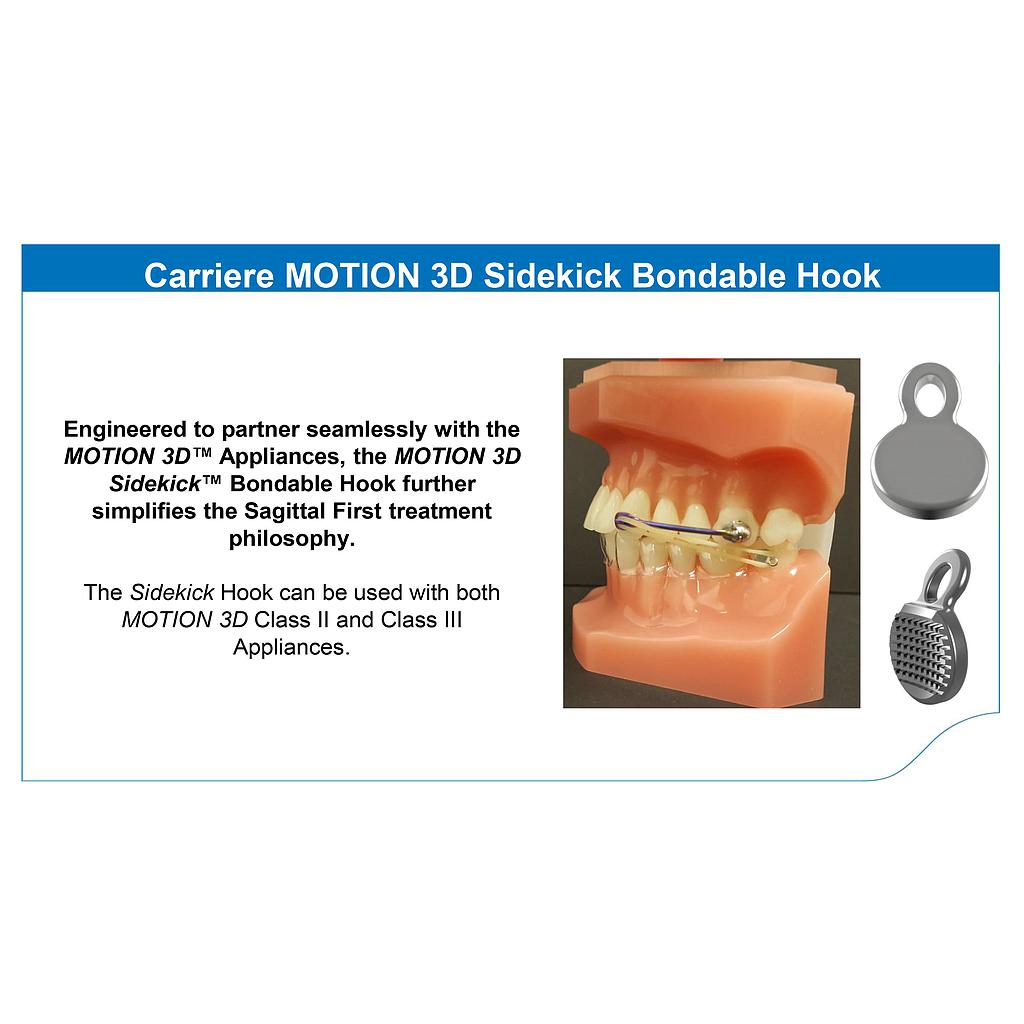 MOTION 3D SIDEKICK BONDABLE HOOK (10)
Product code: [
430-003

]


Engineered to partner seamlessly with the MOTION 3D™ Appliances, the MOTION 3D Sidekick™ Bondable Hook further simplifies the Sagittal First treatment philosophy. 
The Sidekick Hook can be used with both MOTION 3D Class II and Class III Appliances.  
Bonded to the mesial cusp of first or second molar.

Hook should be positioned/orientated along the same line as the MOTION 3D Appliance hook when the patient is biting down.

This placement facilitates easy engagement and superior performance of the MOTION 3D Elastics.

The MOTION 3D Sidekick bonding procedure is the same as bonding MOTION 3D Appliances and metal brackets.
Features & Benefits:
Easy access eyelets allows for versatility during treatment.

Increased surface area using pylon geometry offers superior and proven bond strength.

Micro-etched base enhances bond strength.

1-piece MIM manufacturing process delivers superior strength.

Adhesive guard rails provide easier flash cleanup.

Chamfered edges enable easy debonding from any angle.
Additional Uses:
Impacted teeth.

Elastic wear with Clear Aligners.

Elastic wear to settle the occlusion.

Lingually for cross elastics.

Pack of 10.