022 ARIA ROTH FULL SET WITH HOOKS ON 3'S; 4'S & 5'S (1 SET)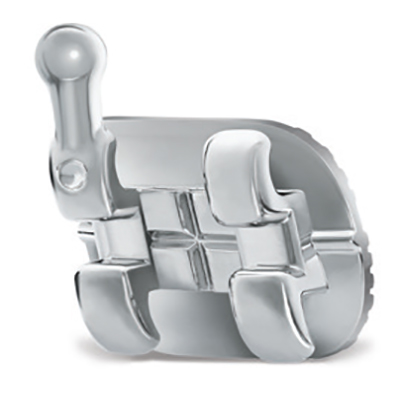 Buy More & Save
022 ARIA ROTH FULL SET WITH HOOKS ON 3'S; 4'S & 5'S (1 SET)
Product code: [
716-399Q

]


 Buy more and save:
10 -19 Sets         15% Discount      
20+ Sets              25% Discount
022 slot - ROTH Prescription - Hooks on 3'S, 4'S & 5'S Upper & Lower.
Key Points of the Patented "Horizontal Scribe Line" (HSL) by Dr Shirasuka.
The HSL "Horizontal Scribe Line" of the Aria Bracket helps to improve the vertical positioning (occluso-gingival) of the bracket during bonding. In order to ideally position the bracket on the transverse plane (along the long axis of the tooth), we have designed this feature withing the bracket base (a perpendicular line from the center of the slot base) to complement bracket height gauges to accurately site on the FA point of the tooth.  This reduces improper extrusion or intrusion of teeth, angulation, as well as torque and in-out errors.
Features & Benefits:
Rhomboid shape brackets and pads allow for maximum placement control.

Rounded mesial and distal entrance to minimize archwire notching thereby reducing "friction".

Smooth and rounded contours allow for maximum patient comfort.

Anatomically contoured base and pad nestles each tooth for positioning that feels right.

Sate-of-the-art pylon base design maximizes surface area, which directly correlates to bond retention.

Low Profile – One Piece Bracket.